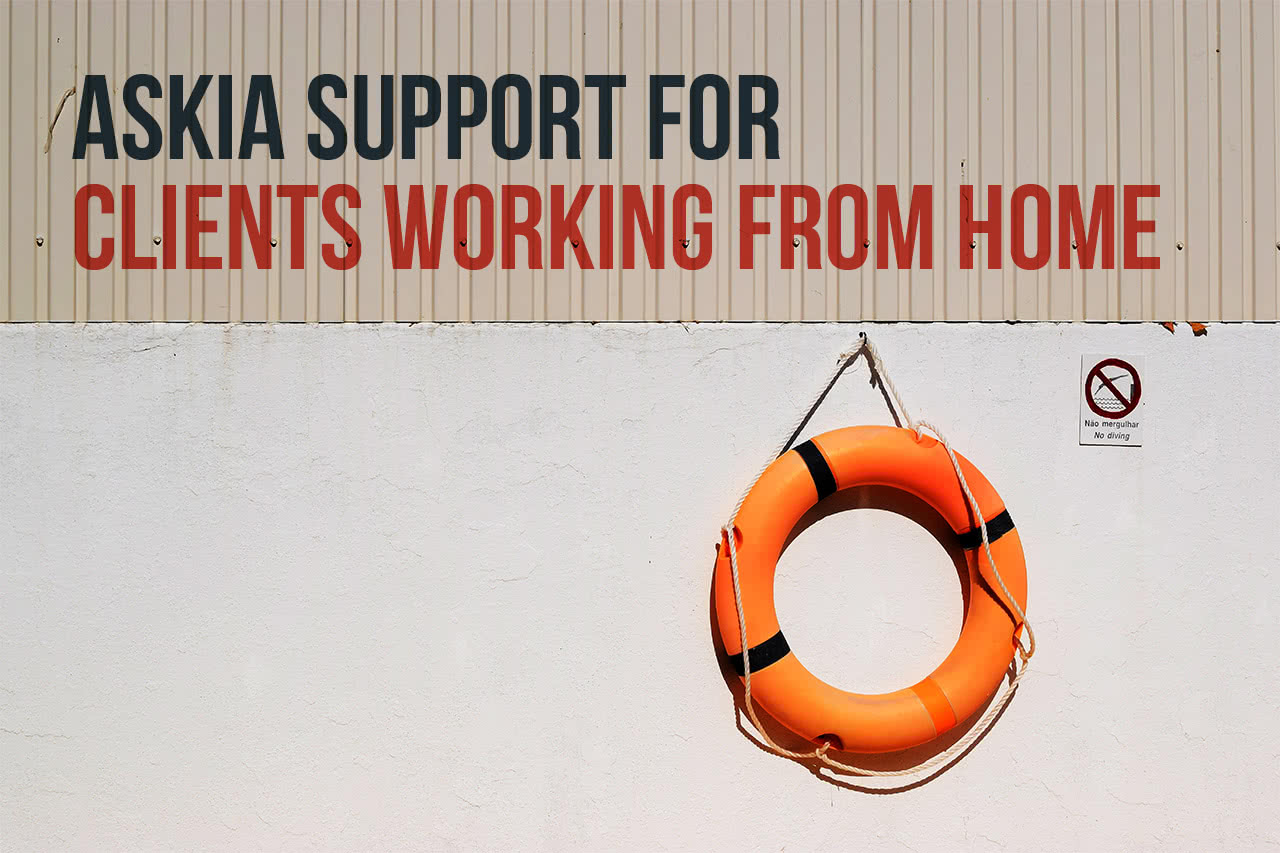 During these unusual times we are all concerned with doing what we can to help halt the Coronavirus pandemic. So working from home is fast becoming the default for many people all over the world. For Askia users, we want to make sure that you can continue to use Askia when working remotely.

Here is what you need to know…
Scripters and Data Analysts
Firstly, we are not going to charge anything extra for additional licenses needed on home devices. If you need an extra license for a home computer then here is what you can do:
Download the desktop version you are currently using in your office
To unblock the set-up, right-click property /general and untick the blocked option
Run the Setup as Administrator
Run Design or Analyse
Provide us the reference code by email (support@askia.com)
Keep the reference window open until we provide you back the return reference code
CATI Agents and Supervisors
Askia's CATI solution is designed to work with remote interviewers and supervisors. You can use the CATI click-and-go or Supervisor click-and-go options.
There will be some networking to manage, so contact your IT team and they will provide you the process to follow.
For more information on how to set things up, please read the following KB article.
If you have any queries or issues with using your Askia products from home, then please feel free to contact your local Askia support team or your key account manager. We are here to help make sure you stay productive.
Kind regards and keep healthy,
From everyone at Askia