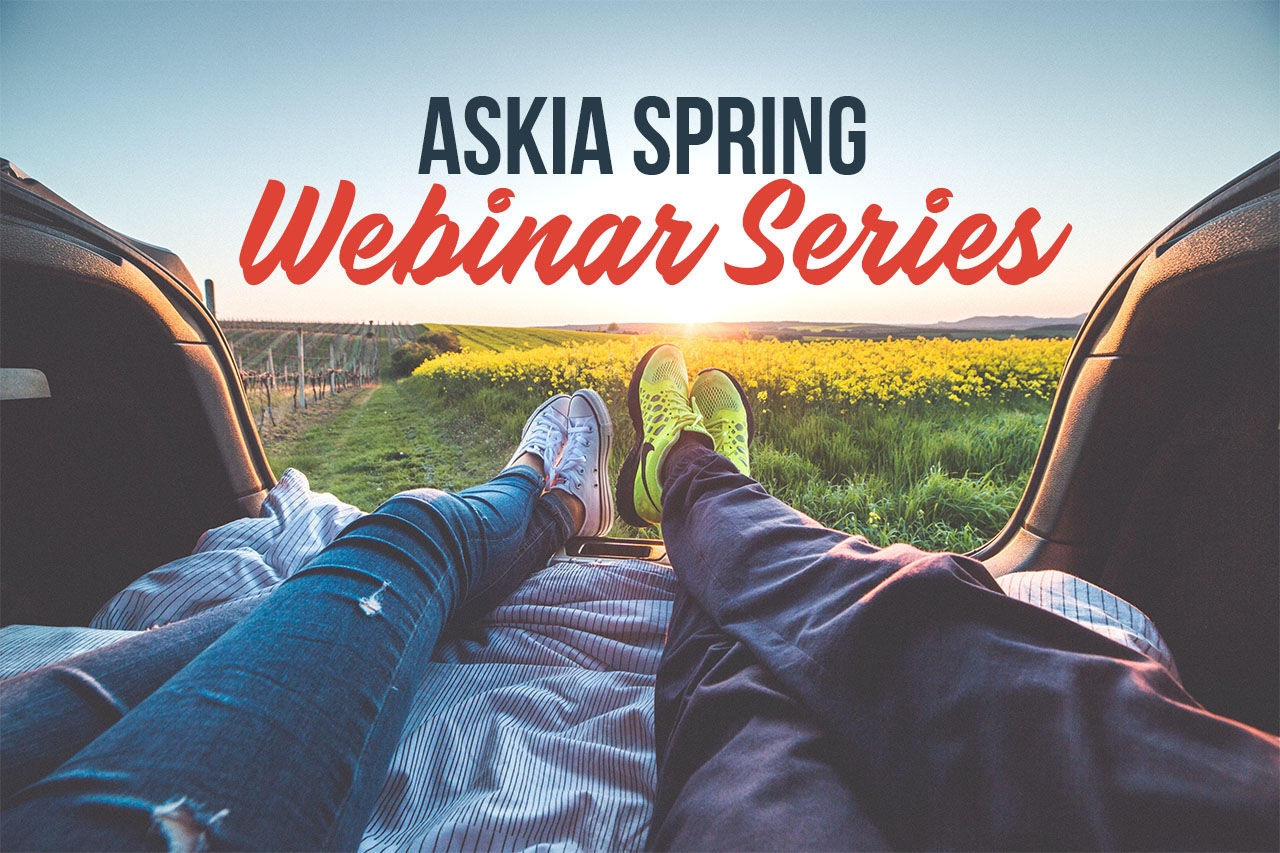 After the success of last year's June Webinar series we are launching our Spring Series of Webinars in 2019. Over the next few weeks we will be hosting a number of web sessions that should highlight the latest and greatest from Askia and our partners. They will all be at 4pm UK time and the dates are as follows:
Thursday April 11th – Iris – our dashboard design platform is now 6 months old and developing really nicely. In this session Russ Budden from E-Tabs will show you how far it has come and demonstrate how quickly you can build a client-ready dashboard.
Tuesday May 14th – Askia's Jerome Sopocko & Stephen Bronnec unveil the first modules in long awaited online version of Askia. AskiaPortal and Design Online will be demonstrated.
Tuesday May 21st – Ed Messent from Platform One will be showing the latest ways that clients have been researching their communities and revealing the new survey builder.
Thursday May 23rd – Jamey Corriveau & Michael Brennan will provide a walk through of the Askia Self-Serve technologies & services that allow clients to build their own custom templated DIY survey platforms.
Tuesday May 28th – Tim Brandwood from Digital Taxonomy will walk us through some of the exciting new features and latest developments in Codeit. Including, for example, tighter integration with Askia, enhanced codeframe editing, auto-translation and management reporting.
To register for any of these sessions then fill out this very brief registration survey – https://bit.ly/2U5O5FI