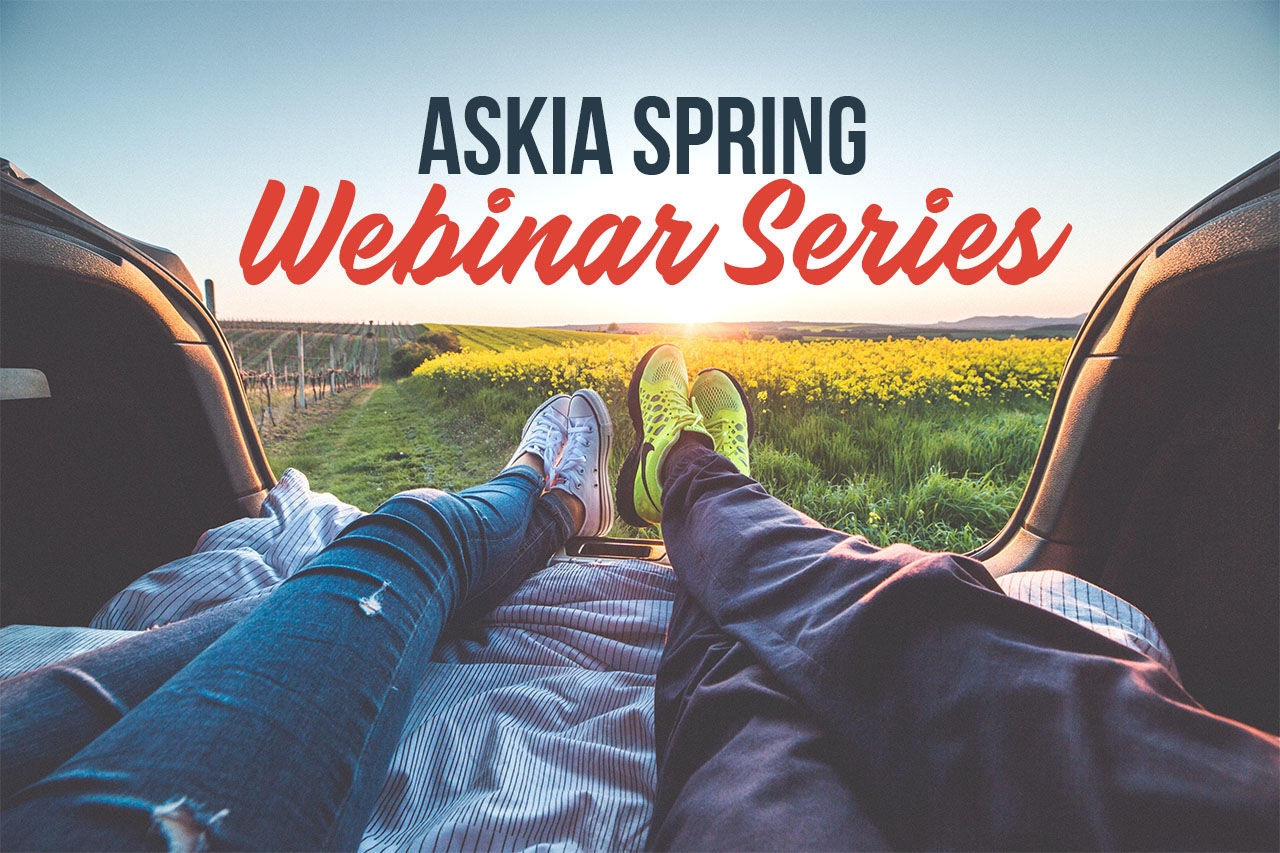 After the success of last year's June Webinar series 2018 we launched our Spring Series of Webinars in May 2019. Over a few weeks we hosted a number of web sessions highlighting the latest and greatest from Askia and our partners.
AskiaPortal & Design Online – Askia's Jerome Sopocko & Stephen Bronnec unveiled the first modules in long awaited online version of Askia.
Platform One – Ed Messent from Platform One walked through some of the latest features in the system: Connect (DIY surveys), Dialog (automated dashboards) & Spotlight (easy qual moderation & analysis).
Askia Self-Serve – The main guy (Jerome Sopocko) unveiled Askia's DIY solution for templated research projects. Including the new automated analysis capabilities coming in AskiaAnalyse.
Codeit – Tim Brandwood from Digital Taxonomy walked us through some of the exciting new features and latest developments in Codeit. Including adaptive surveys, automated translations, tighter integration to Askia with "datalinks" and management reporting in PowerBI.