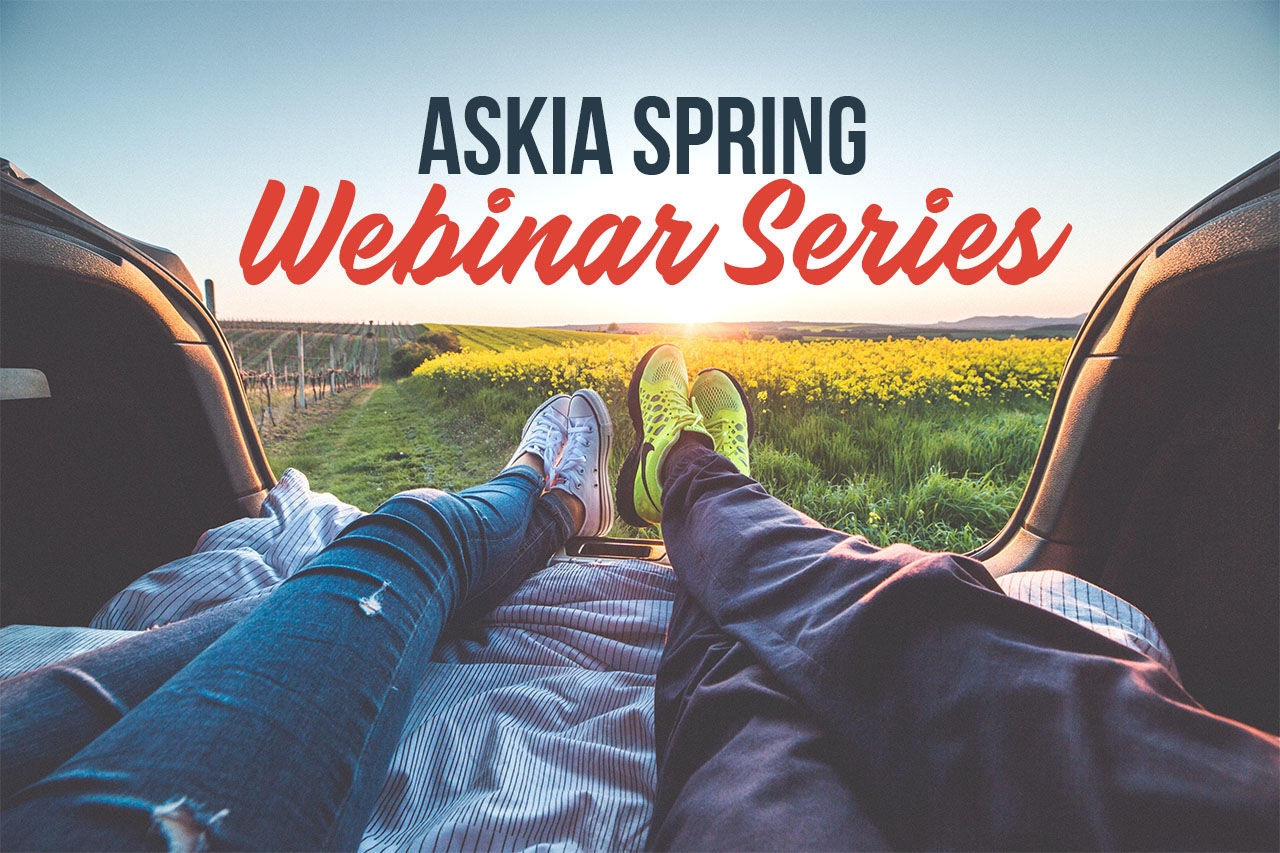 After the success of last year's June Webinar series we are launching our Spring Series of Webinars in 2019. Over the next few weeks we will be hosting a number of web sessions that should highlight the latest and greatest from Askia and our partners. They will all be at 4pm UK time and the dates are as follows:
Thursday April 11th – Iris – our dashboard design platform is now 6 months old and developing really nicely. In this session Russ Budden from E-Tabs will show you how far it has come and demonstrate how quickly you can build a client-ready dashboard.
Tuesday May 7th – Pat Molloy & Tim Brandwood from Digital Taxonomy will be showing the latest version of Codeit and showing how using a combination of different AI coding techniques is the best way to unearth meaning from unclassified survey data.
Tuesday May 14th – Askia's Jerome Sopocko & Stephen Bronnec unveil the first modules in long awaited online version of Askia. AskiaPortal and Design Online will be demonstrated.
Tuesday May 21st – Ed Messent from Platform One will be showing the latest ways that clients have been researching their communities and revealing the new survey builder.
Thursday May 23rd – Jamey Corriveau & Michael Brennan will provide a walk through of the Askia Self-Serve technologies & services that allow clients to build their own custom templated DIY survey platforms.
To register for any of these sessions then fill out this very brief registration survey – https://bit.ly/2U5O5FI