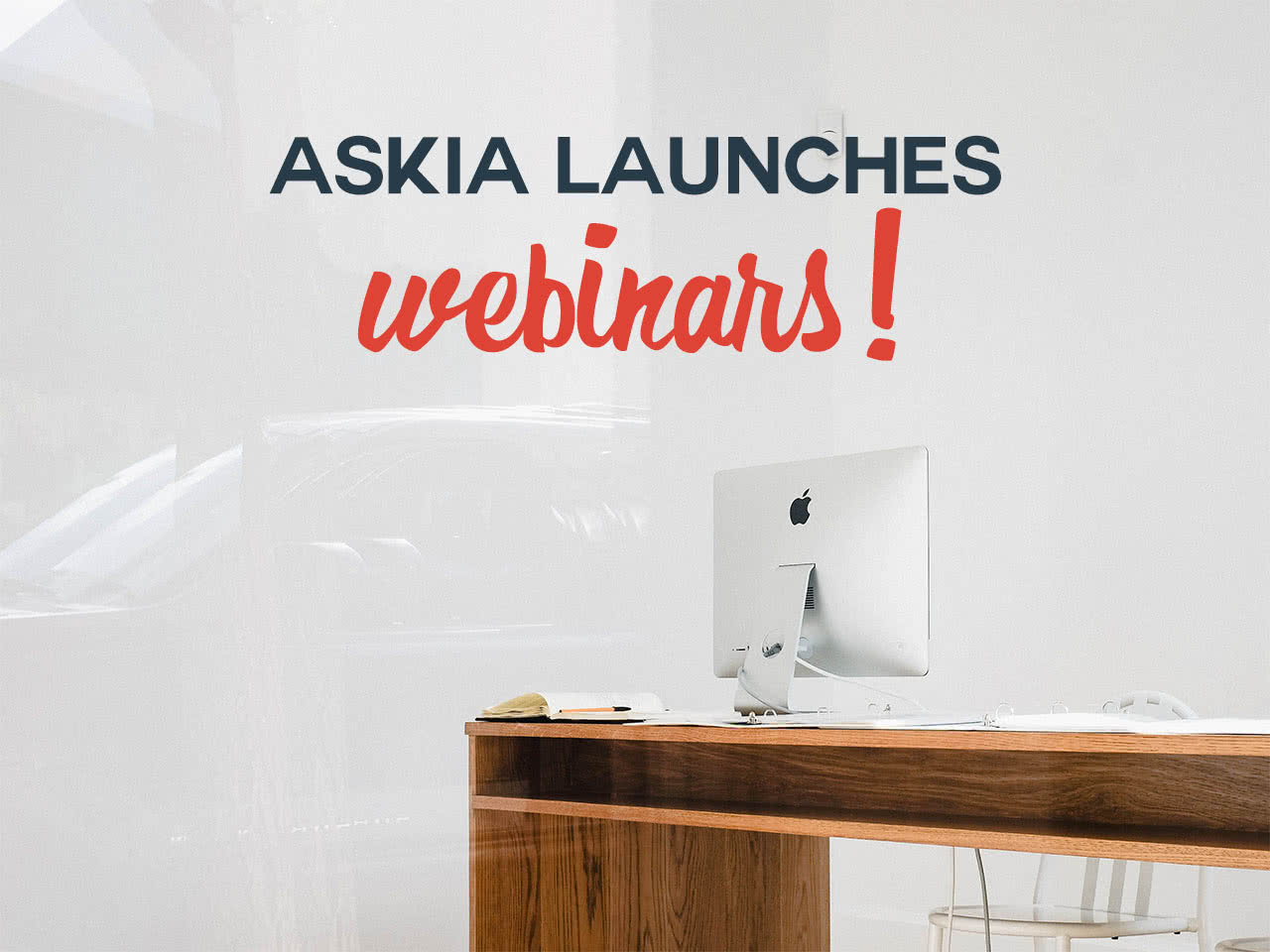 We were pleased having you for our special webinars series, "Simplicity is complexity well done", hosted by Askia and featuring innovative solutions from Askia and its network of partners.
Taking place throughout the month of June 2018, each of the exclusive webinars focused on a specific solution designed by and for market research professionals, providing smart tools to handle complex survey data.
Started June 7th, every Thursday at 4pm UK time:
Genius is in the detail: Platform One
Thursday 7 June, 2018 – 1st Session
Ed Messent (Platform One) provided an in-depth overview including a live demo of Platform One, the only genuinely unified Insights Management Platform that will change the way you manage Panel, Communities and Voice of the Customer.
A new angle on reporting survey data: askiasurf, askiavista and askiaanalyse
Thursday 14 June, 2018 – 2nd Session
Christine Caggia-Porruncini (Askia) showed you all the tools that you need to quickly and effectively generate insights from your data. You can learn how to perform analyses across multiple survey waves seamlessly ; how to bring your data to life and finally, how to extract the diamond from the coal.
A game-changer in the dashboard design market: Iris
Thursday 21 June, 2018 – 3rd Session
Russ Budden (E-Tabs) provided an exclusive preview of IRIS, the full-featured dashboard design platform specifically tailored to the needs of market research. In the below video, you will discover that IRIS has unique capabilities and understand why it is a game-changer for our industry.
The new gold standard for coding: Codeit Professional
Thursday 28 June, 2018 – 4th Session
Our experts from Digital Taxonomy demonstrated how Codeit will transform the quality and speed of how you create insight from unstructured text, including survey verbatims, customer reviews, feedback, public consultations and many other data sources.