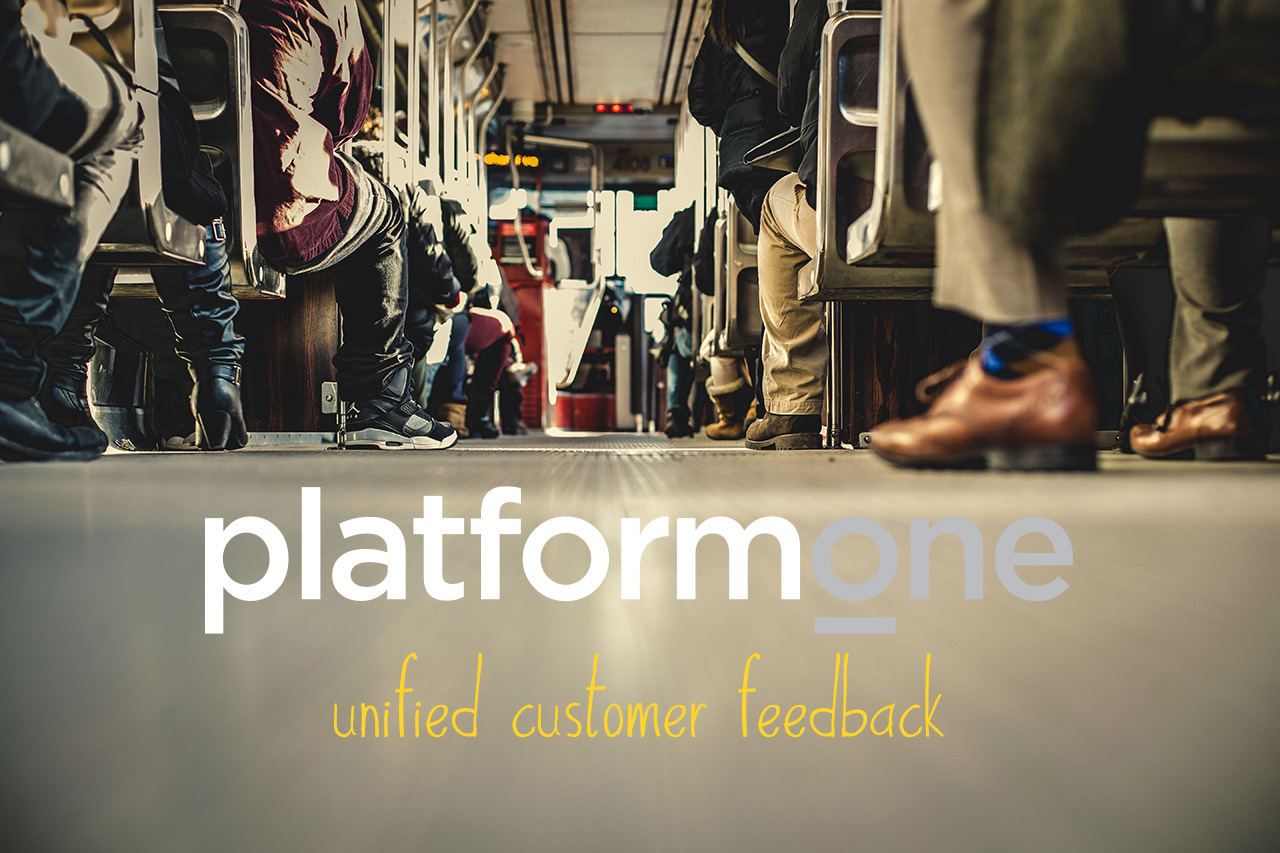 Serial market research entrepreneurs Jon Gumbrell and Mike Hall have partnered with survey software specialists Askia to launch a new unified customer feedback software platform called Platform One.
Platform One has been built to manage every kind of customer feedback scenario: from large-scale quant panels, to small-scale qual communities, to complete Voice of the Customer programs. It comes with a suite of in-built quant / qual project tools, a customisable member portal for member engagement and web research, and a fully integrated app for mobile research. The company's ambition: to create a unified customer feedback platform that delivers a significantly better user-experience at every single step. The result: a software platform with extended functionality like shared questions for data enrichment; point-in-time and responsive sampling; event and beacon triggered mobile research; sequential qual / quant research projects; financial gamification and interactive detachable dashboards. Askia's data collection and analytics software forms part of the unified platform offering.
The software platform took three years to conceive, develop and build. It's now live and managing 20 + customer feedback communities. The company has offices in London and a software development and servicing team in Colombo.
Jon Gumbrell, Platform One Principle Founder & Chief Software Architect says, "The industry is full of legacy applications that don't align with user needs. Quite apart from being a nightmare to actually execute, integrating such applications results in the creation of cumbersome, inefficient, often unmanageable systems. I wanted to start from scratch and build a genuinely unified research software platform fit for tomorrow's business requirements."
Mike Hall, Platform One Co-Founder says, "The future of research lies in technology, and Jon has a genius for it, so it's hugely exciting to team up with him."
Jérôme Sopoçko, Askia Founder & Chief Software Architect says, "Platform One's technology allows research to fit around the customer, whereas traditional methods attempts to fit the customer into research."
Jon Gumbrell is the ex-owner of ID Factor and a co-founder of Verve. It was at Verve that Jon met Mike Hall, founder of Hall & Partners. Askia's Jérôme Sopoçko and Patrick George Lassale form part of the company's extended team and Claire Bickerton, former Group Business Director of Hall & Partners, is a Platform One co-founder.
Platform One formally marks their launch with a new explainer video and website.
Platform One extended functionality, further information.
Shared questions: add stored questions to new surveys, writing back the data, to enrich member information.
Point-in-time sampling: because what was true last year may not be true this year, we've built a feature that enables sampling using data from any point in time. We've also made it possible to sample according to change – all those who have had a pay rise, for example.
Responsive sampling: if a quota stop is applied sample will no longer be delivered to any cell that has achieved its stop value. Automatically stop sending feedback projects to members as soon as you hit target in a specific quota cell.
Event & beacon triggered mobile research: mobile research tasks can be triggered by events or beacons. Research tasks are deployed to the mobile app, but remain hidden until triggered by an event like boarding a flight, or a beacon placed in a store exit.
Sequential qual / quant research projects: research projects are created as normal but marked as 'sequenced'. Invites to the next project in the sequence are automatically sent either on project completion, or on a schedule (or both). For example, you could set your triggers for Project 2 to be completion of Project 1 and 7 pm on X date.
Financial gamification:the same positive action can be incentivised using both financial and gamification points. Financial rewards can be set to match member gamification level. For example, a member who has achieved Level 3 can receive 60% of the maximum financial reward, whereas one who has achieved Level 6 can receive 100%. This encourages proper participation and dissuades improper participation.
Interactive, detachable dashboards: these reporting dashboards can be set up to share app survey results. Users can manipulate the data by selecting questions, selecting their preferred mode of data visualisation and filtering the data set using both app survey and panel-wide filters. Responses to all video questions are displayed on the dashboard as a video thumbnail wall. Video responses can also be filtered by both app survey and panel-wide filters.