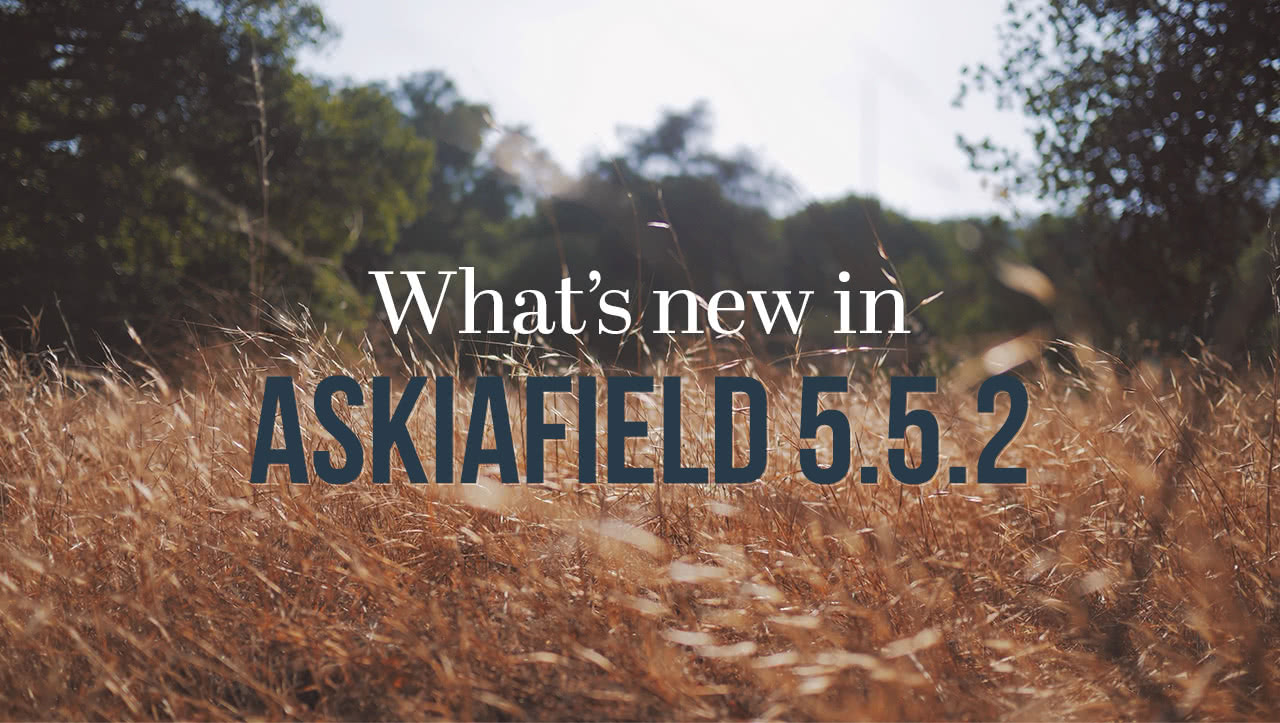 After talking about the latest version of AskiaDesign 5.5.2, the newest major release of our data collection platform, askiafield, is also finally available. It includes many new features, some fixes and performance improvements. So, what's new in askiafield 5.5.2?
You can check out the fully detailed release notes , take a look at previous askiafield articles or just glance at the most notable new features below:
Default quota settings
You can now apply default quota settings on a per survey basis. This option is available in the Supervisor ribbon > Extra > Defaults > Survey. A new "Quota" tab is part of the default survey properties, where you can select the options you want to apply to any new survey.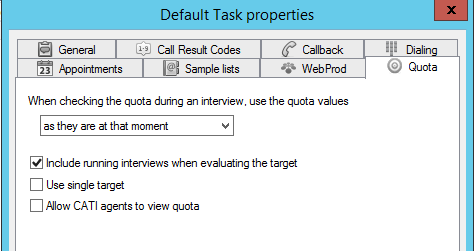 You can now set default values for the following:
Quota check during in-progress interviews
Include in-progress interviews
Use single targets
Allow agents to view quotas
Unsubscribe link
We have added the ability for a respondent to unsubscribe from a DoPanel email sent by askiafield.
For this, you'll need:
A list for unsubscribed contacts
An unsubscribe HTML page
New keywords to add to your email template.
An event attached to your list
You need to set your unsubscription options in Ribbon > Extra > Mailing. Two new fields are set:
Select the Do Not Contact (DNC) list you want to use to store unsubscribed contacts
Select the path to the unsubscribe page template
You will find all the details on the DNC list, the unsubscribe page, the mandatory keywords as well as the necessary events in the dedicated Help Centre article.
Block web interview
A new setting has been added to the survey properties: Block web interview when telephony mode, or priority is zero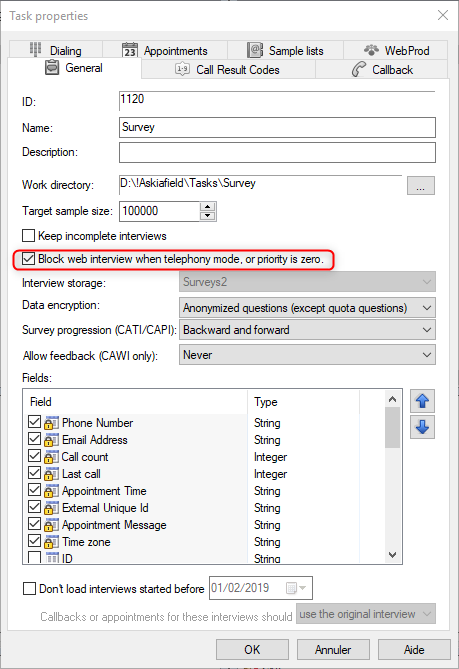 This nifty new option allows you to block the access to a web survey for a particular respondent if the contact was switched from CAWI to CATI and has the Mode = "telephony" in find/edit contact.
For more information about this new version of Askiafield, take a look a the article in our Help Centre.