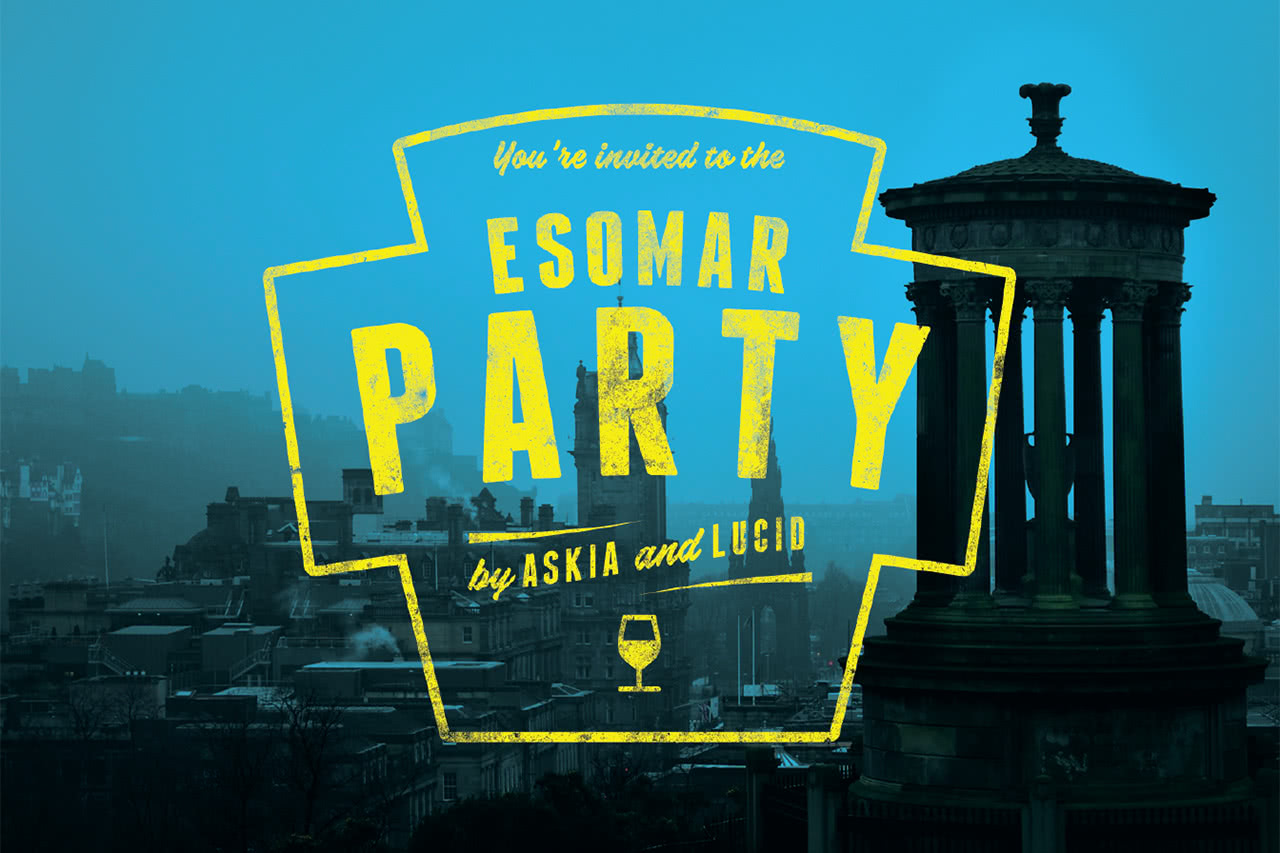 Once again the Askia team will be attending ESOMAR Congress '19 on September 8-11 at Edinburgh's International Conference Centre.
For those of you who plan to attend, we'll be at booth #20 in the conference centre (right next to the Black Box) so don't hesitate to drop by for a chat!
But the major news is that we'll be hosting our annual Askia party immediately following ESOMAR's Welcome reception. And for the second year in a row, we're delighted to have the great people of Lucid co-host with us! 💑
Details for the Askia / Lucid party are as follows:
When?
Sunday, September 8th from 9:00PM til late.
Where?
Akva, a Swedish beer garden located 5 minutes away from the ESOMAR Congress venue.
Dress code?