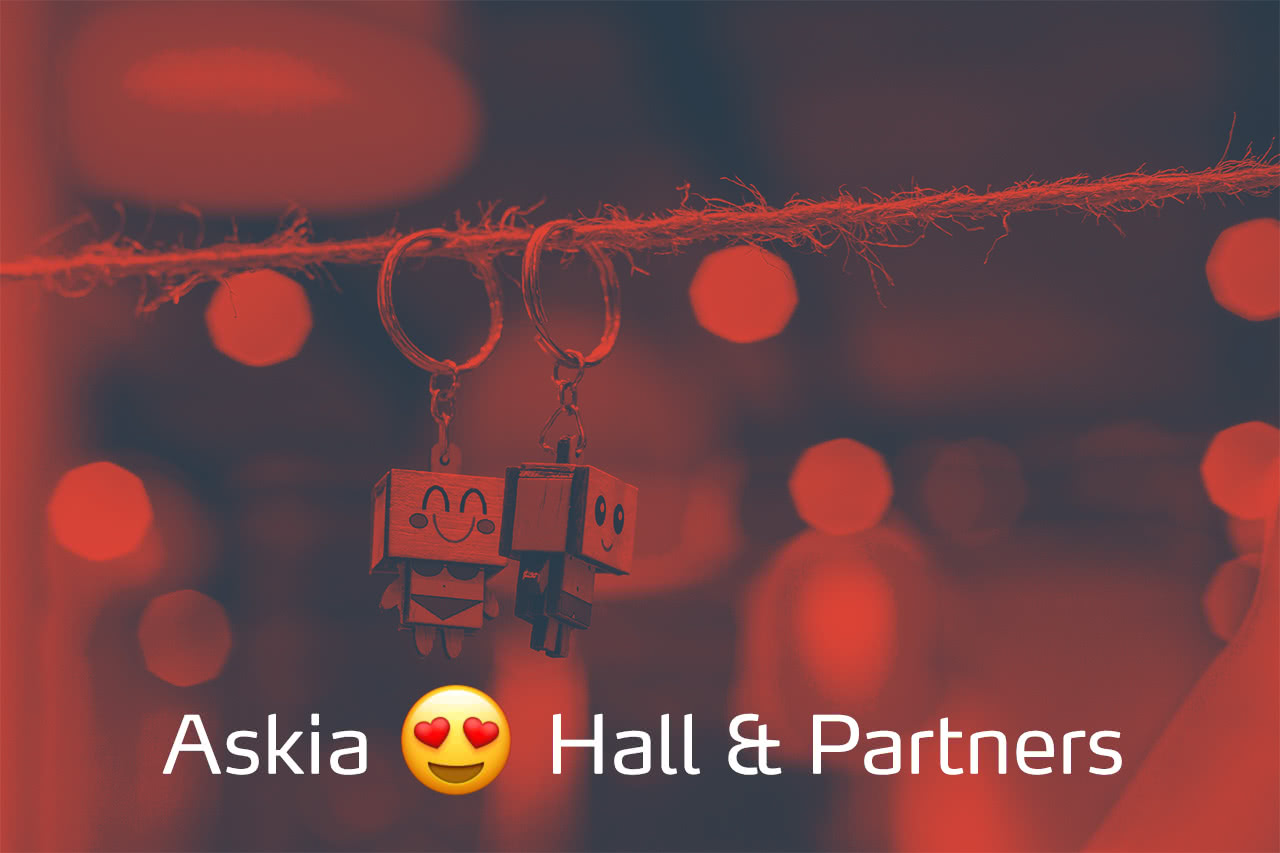 LONDON, February 18th, 2019 – Strategic brand consultancy, Hall & Partners, have signed a three-year partnership with market research software provider Askia. The leading agency has been utilising the entire Askia suite since 2014, which has supported the business in gathering, processing and analysing respondent data across the globe. This has played a pivotal role in how Hall & Partners shape brands through disciplined strategic thinking.
Richard Collins, Chief Customer Office, says: "I am delighted that we have extended our partnership with Hall & Partners for another three years. We really value their business and the work they do, in particular, the collaborative way that we work together. Our contacts at Hall & Partners always feel more like colleagues than clients".
Andy Waller, Hall & Partners' Global Chief Operating Officer, commented: "our relationship with Askia has been a real win-win for both companies over the years, supporting our own growth and transformation. Askia have been very committed in developing their platform to suit the nature of the projects we work on here at Hall & Partners. We currently have an exciting pipeline of projects with Askia's development team to support our strategy of transforming the impact of insights in real time."
About Askia
We are Askia and we are all about automating insight. We are a group of gifted individuals who have a passion for market research.
We offer easy-to-use yet sophisticated questionnaire design; for data collection, we provide telephone, mobile, Web, face-to-face and multimodal options, each available via the same powerful administration platform; our data processing and delivery products are spearheaded by online and offline statistical analysis tools and dashboards. If you include our APIs and our community management platform, then you have a grasp on what we're all about!
About Hall & Partners
Hall & Partners is a global strategic brand consultancy, supporting leading businesses and brands by helping create commercially and emotional rewarding brand relationships. We like to challenge traditional thinking, pioneer the latest technology and take the lead in innovation. Hall & Partners is a part of Omnicom's Brand Consulting Group. For more information, visit www.hallandpartners.com. Twitter @hallandpartners.