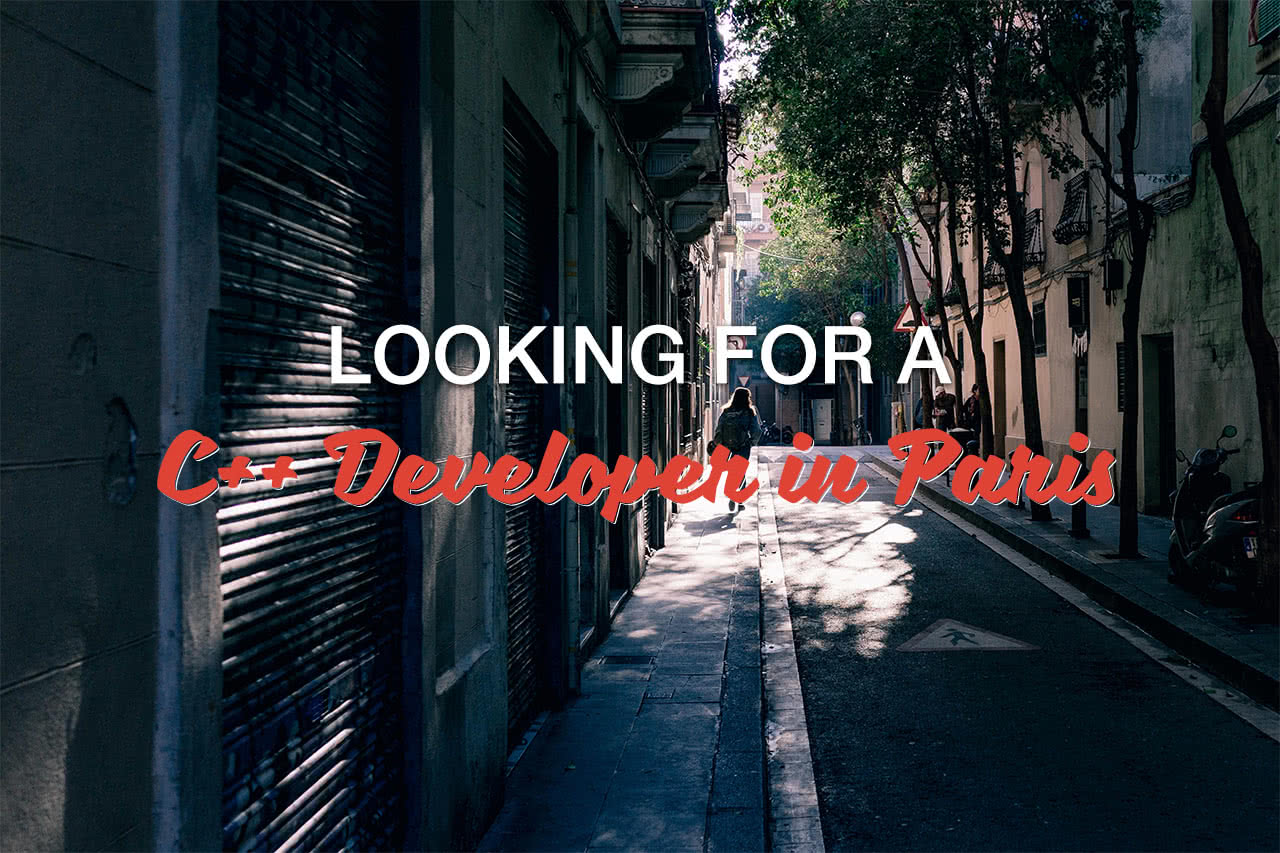 UPDATE: this position is now closed! Don't hesitate to check back later 🙂
Askia is recruiting a C++ developer to join our expanding dev team in Paris! In an experienced Agile dev team, you will help maintain and evolve the Askia APIs that support our web & mobile applications on which over 10 million interviews are collected every year. You will be in close contact with our other dev teams in London, Belgium & Sri Lanka in order to take part in moving our software solutions to full SaaS mode.
Requirements
Proficiency with MFC (Microsoft Foundation Class)
Proficiency with SQL Server
Good knowledge of web technologies (HTML5, JavaScript ES5 & CSS3)
Good knowledge of C# & .NET
Good oral and written communication in French & English
Optional
Experience with XML & JSON formats
Experience with Objective-C
Experience with Java
This is a full-time permanent position based in Paris. Compensation for this position is 40K€; some of the perks you will enjoy: integration of your mobile phone in our company fleet, restaurant tickets, competitive company savings plan, …
Please contact mamadou@askia.com if you feel up to it!
---
MISE À JOUR: ce poste est désormais fermé ! N'hésitez pas à jeter un coup d'œil plus tard 🙂
Askia recrute un développeur C++ pour rejoindre et agrandir notre équipe de développement parisienne! Au sein d'une équipe Agile experimentée, vous travaillerez au développement des API Askia qui supportent nos applications Web et mobiles, sur lesquelles sont collectées plus de 10 millions d'interviews chaque année. Vous aurez des contacts réguliers avec le reste de l'equipe de développement à Londres, en Belgique et au Sri Lanka, et participerez au passage des solutions Askia en full SaaS.
Requis
Maitrise de MFC (Microsoft Foundation Class)
Maitrise de SQL Server
Bonne connaissance du web (HTML5, CSS3, Javascript ES5)
Connaissance de C# et .NET
Bon niveau à l'oral et à l'écrit en Français et en Anglais
Facultatif
Connaissance des formats XML, JSON
Connaissance de Java
Connaissance de Objective-C
Le poste, un CDI, est à pourvoir à Paris. Nous prévoyons un salaire brut annuel de 40K€ pour ce poste; certains des avantages dont bénéficient les salariés: prise en charge de la ligne mobile au sein de notre flotte, tickets restaurants, plan d'épargne entreprise, …
Veuillez contacter mamadou@askia.com pour postuler!