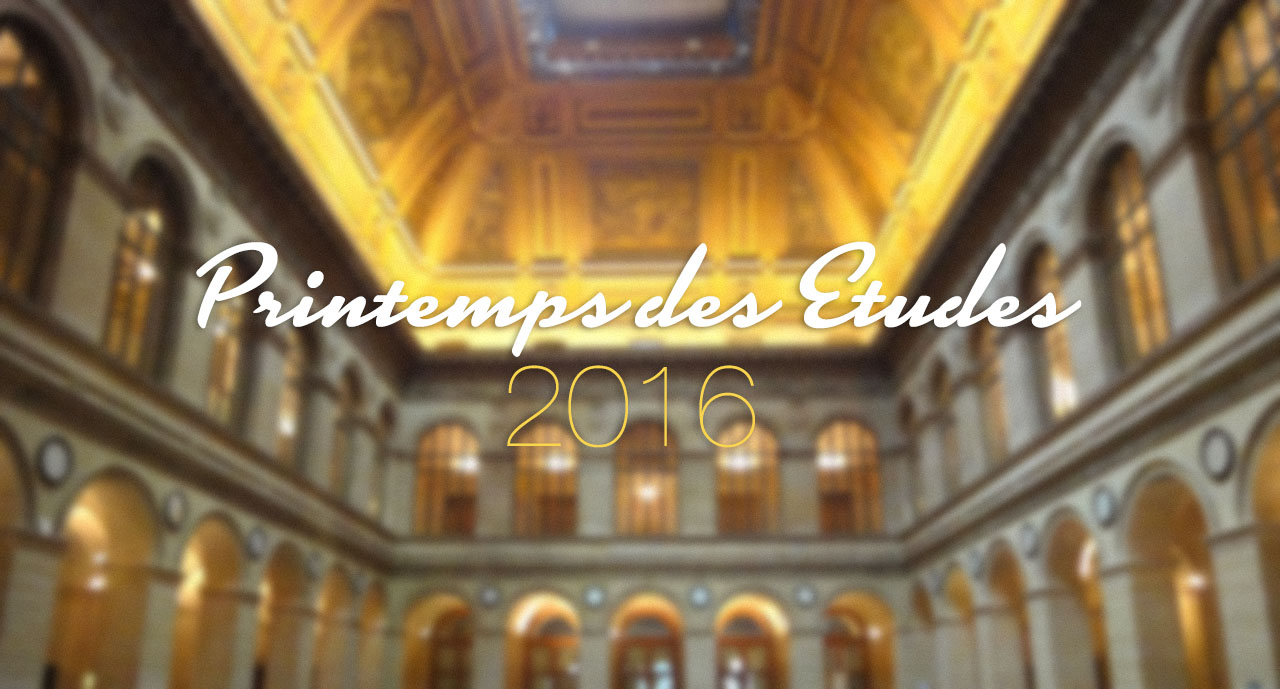 The Askia team just returned from Printemps des Etudes 2016, which was held this year again at prestigious Palais Brongniart in Paris on 15th and 16th April. Askia was on stand #5 – very fitting for the 5th edition of this event which has asserted itself as the definitive market research show in France. We're happy to report that this 5th edition was very successful, with perhaps the best traffic of the whole 5 years on Thursday.
To mark this milestone, the organisers had invited Martin Sorrell who kicked-off the event with a keynote on the state of the market research industry. A thought-provoking conference in English with simultaneous translation, it was the perfect introduction to 2 days filled with conferences, workshops and rendez-vous.
Meanwhile in the exhibition area, the Askia stand focused on a topic that is at the heart of everything we do: innovation. Visitors were intrigued by "The Engager", a giant touch screen tablet which the team used to demo our best-selling products such as AskiaVista, or to give a sneak preview of our future releases e.g. Design 6.
When not giving a demo or organising an impromptu meeting, our team spent their time catching up with clients over a glass of champagne and canapes and collecting business cards for our very special prize draw, which was held on the stand on Friday afternoon. Congratulations to our 3 winners:
Mathieu DOMBRIE from BVA, the happy winner of a Samsung Galaxy Tablet
Karl- Heinz Baumann, from the IPI Institute in Stuttgart, winner of a connected smart watch
And Cyril LOPEZ from ETIC Alta, who won a Max Jumping Race mini-drone
A big thank you to everyone who stopped by the Askia stand this year.
We are now getting ready for the next two conferences on our agenda: CASRO Tech in New York on June 6-7th and IIex Atlanta on June 13-15. If you are planning to attend either of these two events, please drop us a message at contact@askia.com to schedule a meeting or an informal chat.