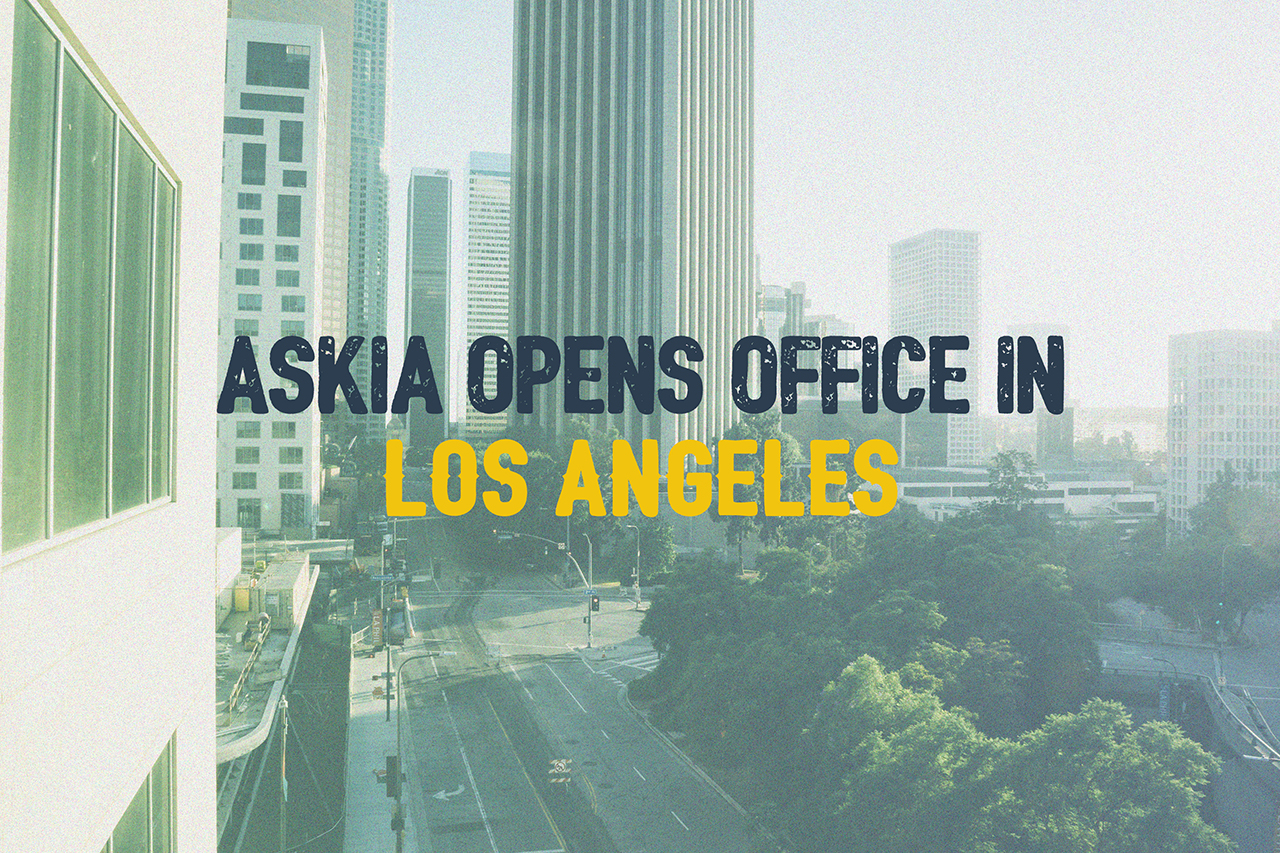 Askia has set up a new office in Los Angeles. The office is the second for Askia in the United States, reflecting the growth of the company's survey software business and demand from marketing research agencies for specialised, innovative software solutions.
Jamey Corriveau, Director of U.S. Operations, will head up the new office. Jamey is currently hiring both client service and technical support staff to provide expanded customer care.
Corriveau has worked for over 25 years in the survey and market research industry, with 14 years at SPSS Inc. His roles have reflected a variety of business and technical responsibilities, including Operations Vice President, Director of Product Marketing, Manager of Solutions Architects, and Systems Engineer. He has extensive experience and knowledge of the business issues facing today's market researchers and is a frequent speaker at market research industry events.
Askia's New York office will continue to support clients in the region, with both offices providing coast-to-coast coverage for Askia's users.
Askia Los Angeles
6515 W. Sunset Boulevard #320
Los Angeles, CA 90028
+1 (323) 871-4811
UPDATE: all below job offers are no longer available! Don't hesitate to check back on our website for other jobs!
Technical Support Specialist
Location
Los Angeles, USA
Description
The primary responsibility of this position is to provide technical support to customers by researching issues, answering questions, and general troubleshooting of problems. Additional duties will include:
Phone, email, and in-person technical assistance
Remote and on-site training and installations
Pre-sales support (demonstrations and presentations)
Requirements
General Skills
One (1) year Market Research software expertise
Knowledge of data collection and data processing techniques
Knowledge of web scripting (HTML, CSS)
Knowledge of programming (VBA, JavaScript)
Knowledge of databases (SQL, Access)
English language required
Occasional U.S. and International travel
Personal Skills
Logical thinking and good communication skills
Quality oriented with attention to details
Self-driven, responsible, and organized with ability to meet deadlines
Additional Benefits (not required)
Spanish and/or French speaking skills a benefit
Dialer and VOIP technologies a benefit
How to Apply
Be the next to join the ASKIA team by sending your resume to jamey@askia.com.