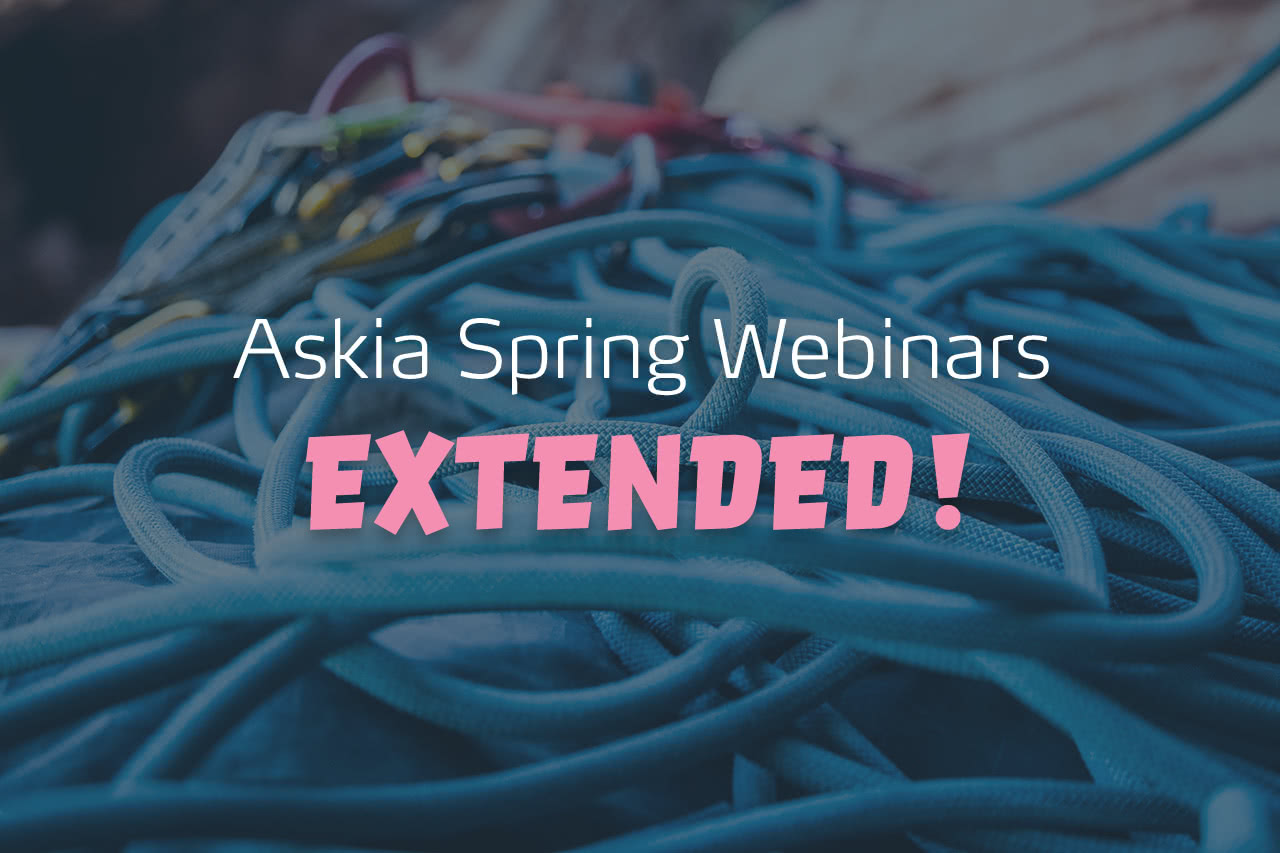 These are unprecedented & challenging times. However one positive trend that does seem to be coming through is that there is currently a thirst for online learning. Our last two webinars were the most well attended that we have ever run and so we decided to organise two more.
The first one was quite a technical session, all about the use of Askia Design Controls & Askia Design Pages (ADCs & ADPs) encompassing our ADX Studio – a unique place to create your own custom question controls and web pages.
The second one was a broader session on where we are taking the Askia software. We have been working with Ipsos over the past few months on a detailed roadmap for the future of the Askia software and wanted to share the fundamentals of our plans.
Thursday 23rd April – ADX Studio Essentials – Jatin Bhatt showed how to take complete control of the look and feel of your web surveys, with Askia Design Controls (ADCs) and Askia Design Pages (ADPs).
Tuesday 28th April – Askia's 2020 Development Roadmap – Jérôme Sopoçko explained what an expanding development team has been working on and what to look forward to seeing in the short, medium and long-term future.