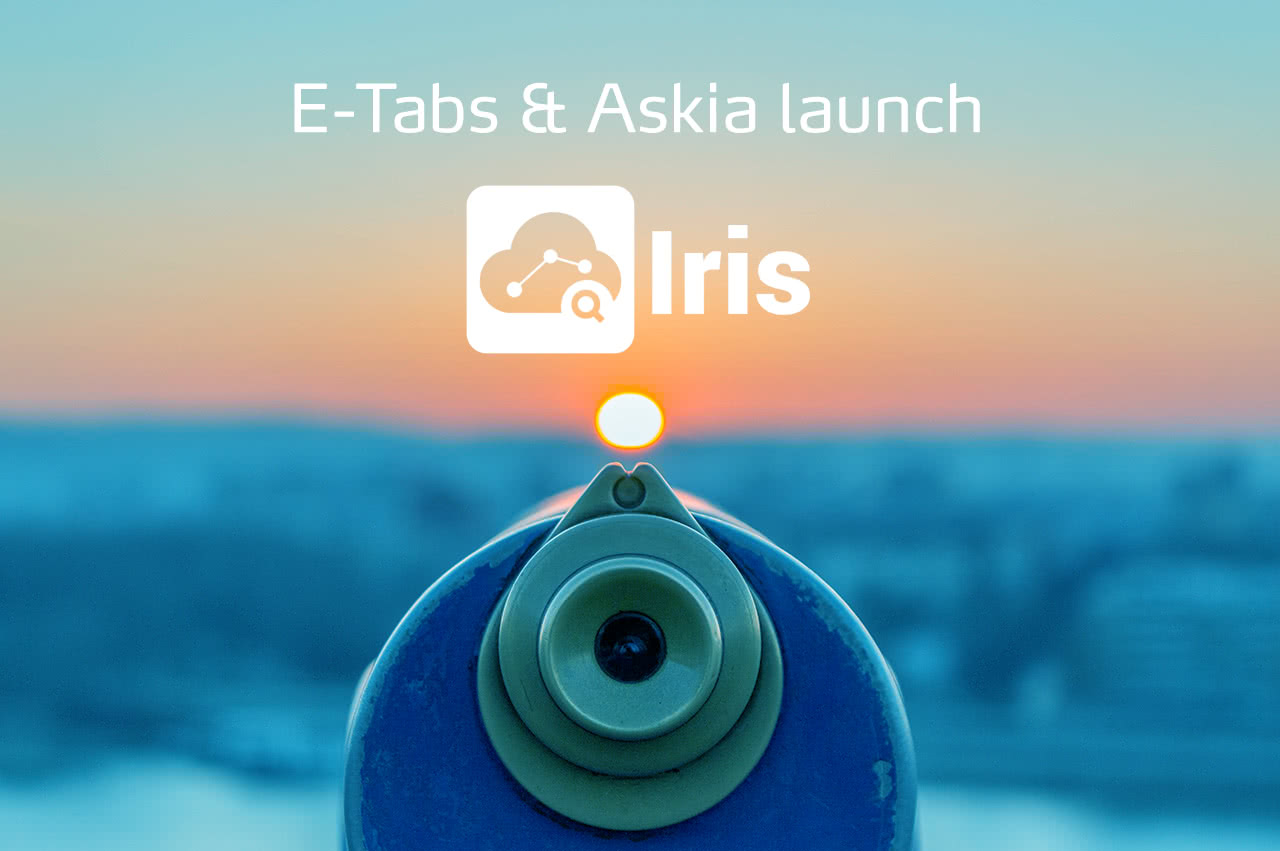 E-Tabs and Askia launch Iris, a revolutionary online dashboard design platform for market research.
24th September, 2018 – London, UK – E-Tabs, the leading provider of market research data visualization and automated reporting solutions, and Askia, the leading provider of state-of-the-art software for surveys and analysis, announce the launch of their new online dashboard design platform, Iris.
Iris is the only dashboard solution that completely caters to the needs of market researchers. Fully hosted in the cloud, Iris features powerful MR savvy data handling and advanced data visualization capabilities within an incredibly easy interface – giving the ability for both novice and advanced users to create their own customized and highly impactful online, interactive dashboards in minutes.
"Askia and E-Tabs make a perfect match; our offerings complement each other", says Jérôme Sopoçko, Askia founder. "Through this partnership we are effectively combining our expertise in analysis and reporting to create a very compelling proposition for the industry."
Benjamin Rietti, CEO of E-Tabs says, "Today it's not enough for market research providers to just pay lip service to the online reporting concept; clients are demanding cutting-edge visualizations and platforms that respond dynamically to the needs of their projects and collaboration needs.  Iris heralds a new dawn for online Dashboard reporting – putting incredibly powerful reporting capabilities in the hands of every researcher.  The MR industry has been trying to shoehorn BI tools to force them to understand MR's unique data structures and reporting needs, and Iris changes all of that."
Iris will be showcased at ESOMAR this week, with a dedicated 'experience hub' next to stand 19. Attendees will get the chance to use Iris themselves, view a demo or quiz the E-Tabs and Askia teams.
For those not attending ESOMAR, a series of webinars will be held online after the conference.  Register now for an exclusive launch webinar of Iris. To find out more about Iris, contact us now at contact@askia.com.