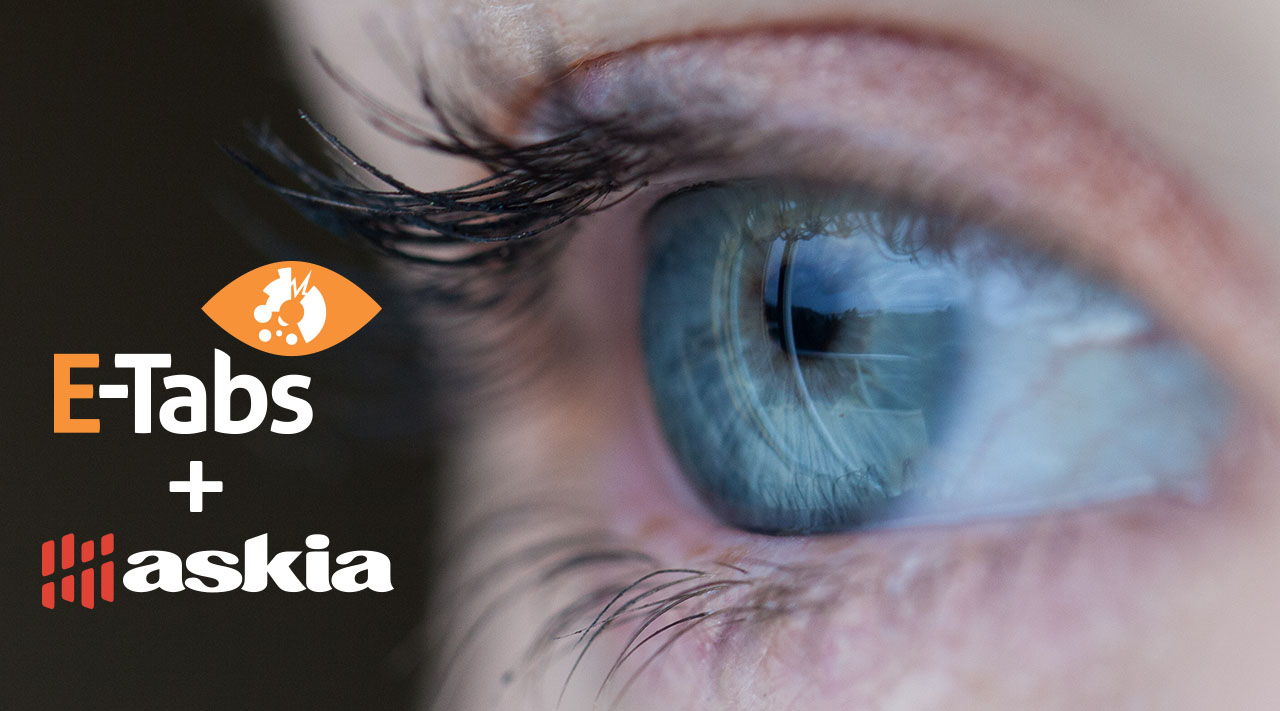 We're thrilled to announce a new strategic partnership which sees two industry leaders combining their vast skills, experience and resources to develop a revolutionary dashboard designer application for market research.
The two companies have been empowering the Market Research industry for over 20 years with E-Tabs at the forefront of market research reporting and visualization, and Askia providing state-of-the-art software for surveys and analysis.
"Askia and E-Tabs make a perfect match; our offerings complement each other", says Jérôme Sopoçko, Askia founder. "Through this partnership we are effectively combining our expertise in analysis and reporting to create a very compelling proposition for the industry."
The web-based dashboard designer, available as a standalone tool or linked seamlessly with Askiavista analysis software, will be a genuine game-changer. Benjamin Rietti, President and founder of E-Tabs added, "The dashboard design market is crowded but spectacularly fails to address the specific needs of market research. This exciting new application will combine a cutting-edge user experience with a native understanding of market research data and functionality. The industry as a whole will gain significantly from this coming together of two of its leaders".
Further information about the new software and this strategic partnership will be released later in the year so stay tuned!
About E-Tabs
E-Tabs has been providing cutting edge data visualization and reporting solutions to the market research industry for over 20 years. E-Tabs helps businesses all over the globe boost their productivity by making the process of producing their reports and visualizations quick, simple & cost effective.