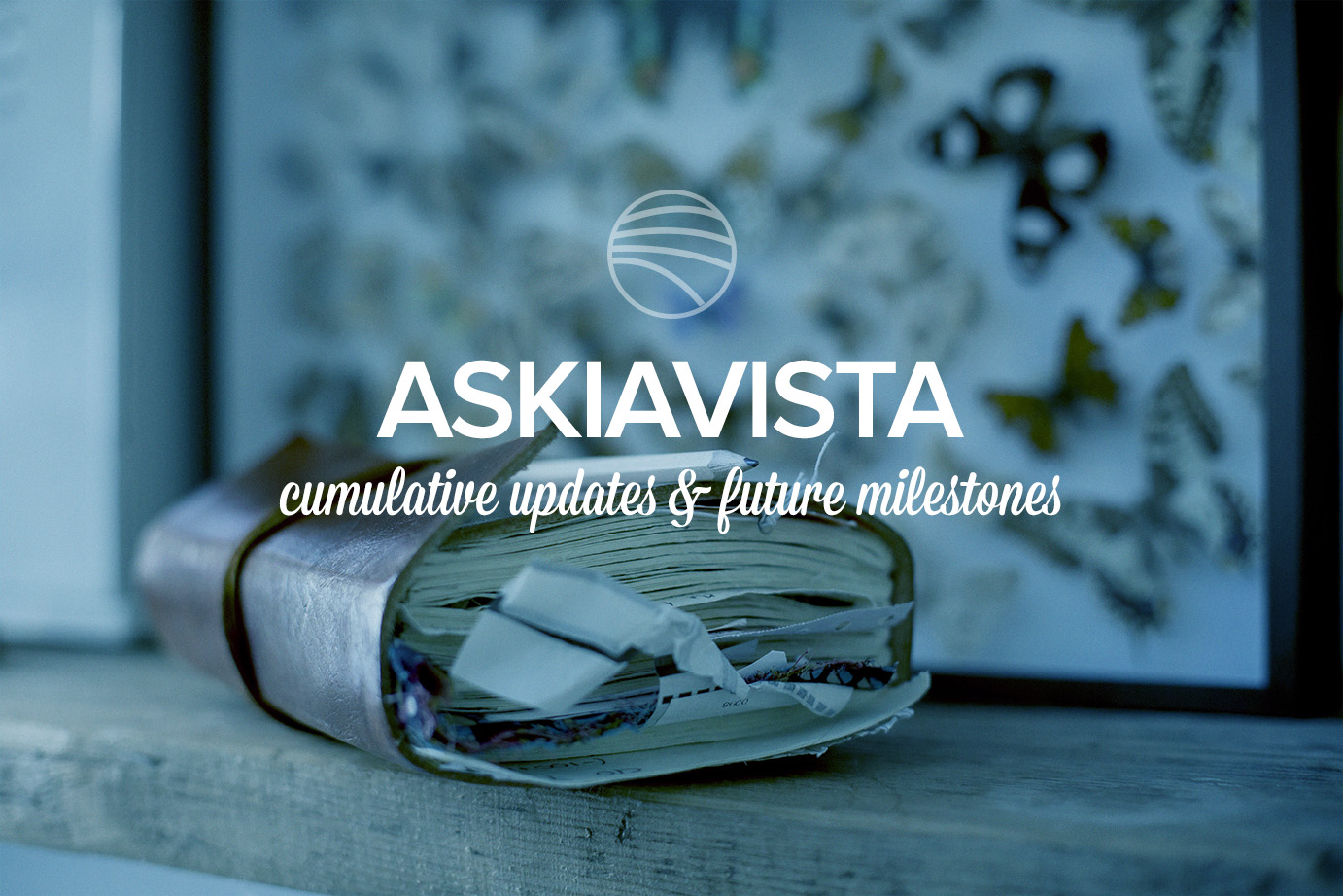 Over the past month, we have slightly shifted our development & release process with askiavista: instead of longer development cycles with many fixes & improvements, we have began to release smaller versions that mainly include fixes where new features are added at a slower pace.
This helps us maximise our response rate when fixing urgent issues. So, we are doing our best to release early, release often.
Below, a breakdown of the two latest minor updates for askiavista:
Version 6.0.3.1
released 21/11/2014
Add footnotes property to tables (new)
Export all in one page to Excel (fix)
Czech characters not rednered in MS Excel export (fix)
Infinite loader on Results when removing a raw data variable (fix)
Raw data response sorting not maintained when saved to Portfolio (fix)
User level survey offline status not taken into account (fix)
Version 6.0.3.1
released 24/11/2014
View switcher breaks when deleting Profiles and/or Portfolios (fix)
AskiaVista6 unable to open survey with numeric name (fix)
Vista6 – does not remove selected question when the question appears more than once in R/C/E (fix)
Calculated responses don't compute the correct amount of responses (fix)
Portfolio linkID cannot be customised (fix)
Superpose response is applied when it shouldn't be (fix)
Sub-population by GUI from V5 is not well interpreted in V6 (fix)
HTML encoding issues (fix)
Adding / removing a Profile or Variables empties the list of Profiles or Variables (fix)
Online – offline survey status causing issues (fix)
Future milestones
6.0.3.3
Export to PDF (new)
Highcharts not displaying Mean & combination charts (fix)
The chart is not saved into the template (fix)
Issue with fixed header in Firefox (fix)
Assigned factors not saved in Portfolio (fix)
Empty table when deactivating all calculations for tables (fix)
Erratic results in Search questionnaire (fix)
6.0.4.0
The integration of askiavista into askiaadmin that is planned for version 6.0.4.0.
Later
The improvement of AskiaVistaServer farming. This major overhaul has not yet been assigned to a version (and it may actually be introduced before the askiaadmin integration.